Lwarb Mods with a fighter EMZ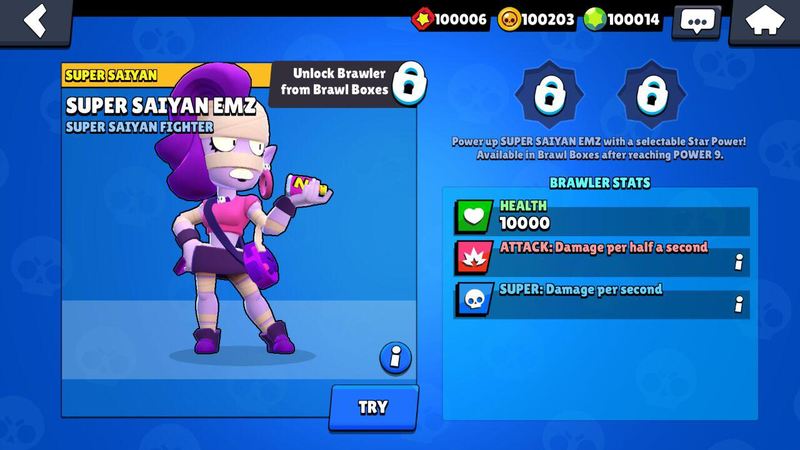 Lwarb is the No. 1 private (emulated) server for Brawl Stars.
It is 100% free, very stable and provides unlimited resources (coins, gems, etc.), as well as tons of new features so you can enjoy a cool and unique experience
Lwarb is designed and modified by a small team of fans of Supercell games.
Although the original game is great and indispensable, playing Lwarb is a lot of fun, thanks to new characters, skins and maps implemented in accordance with the proposals of the community.
Please note that we do not encourage hacking ⛔, and we do not provide any way to cheat in the original game.
Video from Lwarb Mods with EMZ fighter
We currently use 3 different versions of Lwarb, each of which offers its own gaming experience.
Visit our social networks on VKontakte if you need support or want to share ideas and suggestions with modders and other community members!
Lwarb Mods – the craziest server 🔥!
It is fully modified with many new characters such as Super Saiyan Brawlers and Robots!
We changed the game balance, redesigned most characters, added new skins, new maps and much more. Try now!
Lwarb Mods
Play with awesome mods: new skins, modified bravers, custom maps and much more on Lwarb Mods!
At Lwarb Mods, the original Brawlers have been replaced by our own crazy custom Brawlers!
Everything is modified as if it were a completely new game!
In addition to unlimited resources, try many new maps, skins, characters and even sounds!
Become a Super Sayan
Each fighter in the game became Super Saiyan!
Super Saiyan can have all skins, an increased character size, the ability to fly (so you can fly over water), an increased number of hit points, an increased movement speed, increased damage, a drastically reduced auto-attack recovery time and improved ultimate abilities. P >
Play the Apocalypse Robot
We have 4 Apocalypse robots that you can play:
CONQUEST
It is based on a boss robot model, it can move during an attack, it has metallic skin.
WAR
It is based on a melee robot model, it can move during an attack. It has purple skin.
Famine
It is based on a mini-robot model, it can move during an attack, it has raspberry skin.
DEATH
It is based on a model of a ranged robot, it can move during an attack, it has a golden skin.
Discover your attacks and super abilities in the game!
Play with new skins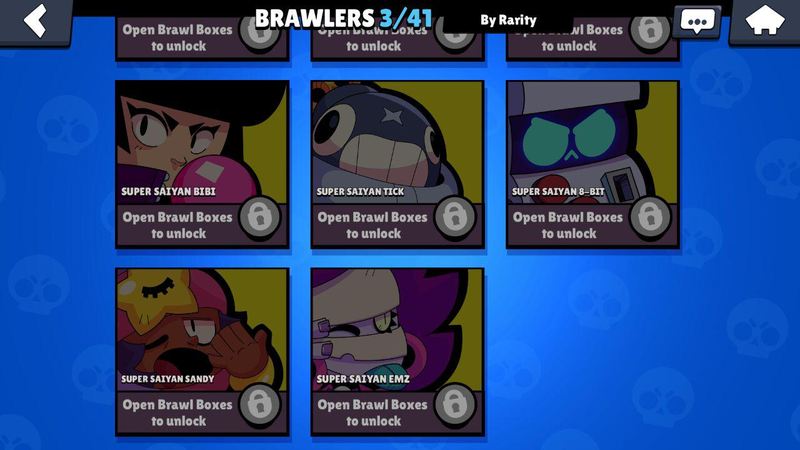 All original skins are unlocked, and exciting custom skins created by the community and team have been added.
Have fun with Honeycomb Darryl, Blyat Shelly, King Frank, Mario Racer Carl and many, many more!
Give your Brawler the coolest look around!
Join our Discord to introduce new skins and give thousands of players the chance to play with their own creations!
Play on custom maps
In addition to all the original game cards, have fun on custom cards created by our fantastic community!
Our favorites are Paradise Falls, Grassy Jungle, OverSeas Islands and Retropolis Park. Do you like cards most?
Yes, and one more thing … we unlocked with 6 cards, so you are no longer limited!
Send your own cards to Discord so we can add them to the pool and publish them to Lwarb!
Download Lwarb with a fighter EMZ
Download