DOWNLOAD BRAWL STARS 32.170 WITH BRAWLERS BYRON & EDGAR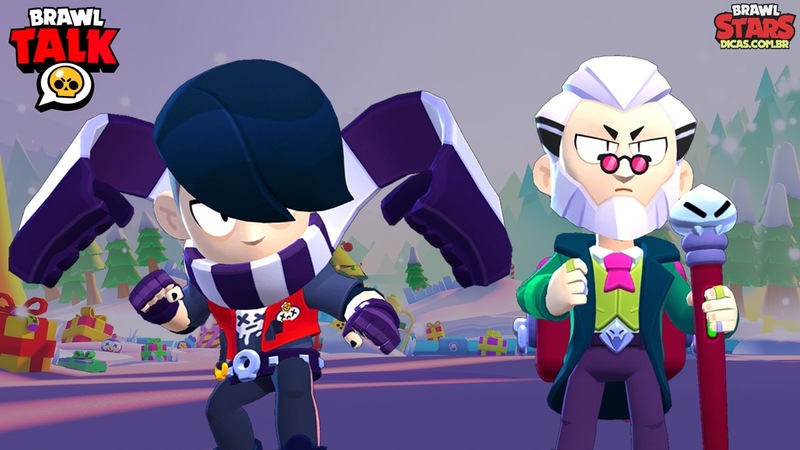 One of the coolest videos where we were shown a lot of new content. But this is not the main thing, since for the first time the developers are adding a free fighter. It will be available as a free gift from the developers. There will be new skins, animated icons and small changes to game modes.
New fighters
In this update, we will receive as many as 2 new fighters, one of them will be mythical, and the second we will be able to get at all for free. Below you will see a short retelling from Brawl Talk, and we will take a closer look at it in a separate post.
Byron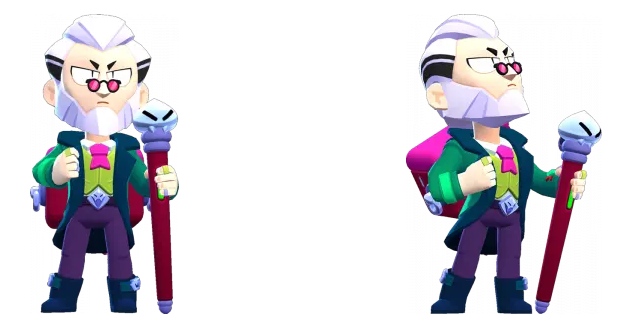 Rarity: mythical
When will it appear in the game ?: The day after the Brawl Stars update.
Super: restores health to allies (+2100) while causing damage to the enemy.
Estimated Damage: 560
He is a cunning merchant and a support fighter. He will become the third member of the trio with Piper and Barley and will supply you with everything you need to increase your damage to enemies.
Edgar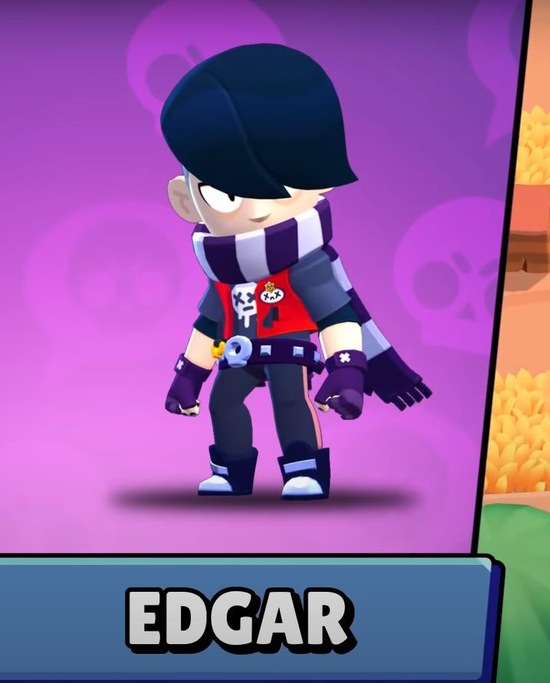 Name: Edgar / Edgar
Rarity: Epic
Health: 4200
Damage: 1225 + restores your health +226
Super: Jump at an enemy with 1000 damage
How to get it ?: On December 19th, open the game and unlock it for free.
Edgar is a teenager who works in a gift shop with Colette. He wants to be cool and mysterious, but he is not very good at it. He is a fast melee fighter who attacks with his scarf, but he has very little health. Therefore, when attacked, it heals.
New skins
I do not count the gold and silver skins, 4 amazing new skins will appear in the game. Each of them will be available in the game after the update, and one skin can be obtained in the test.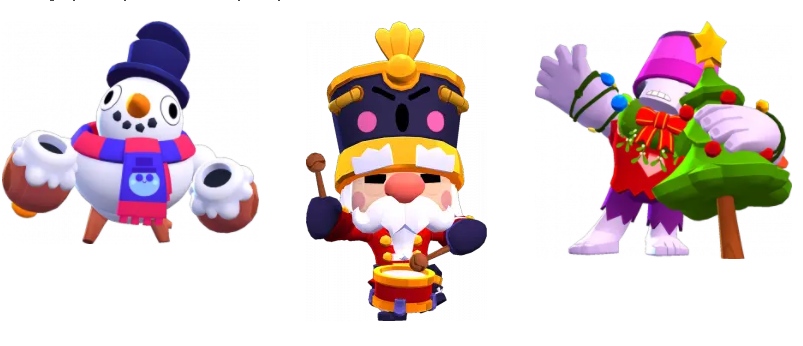 Snowman Tick
Holiday Party Frank
Nutcracker Gale
Warrior Bo
DOWNLOAD BRAWL STARS BYRON & EDGAR
– 70 Tiers of content!
– New Brawlers: BYRON & EDGAR!
– Exclusive Skins: Holiday Party Frank
– New Environment
OTHER
– New LINE FRIENDS skins!
– Major Map Maker update!
– … and more!
DOWNLOAD BRAWL STARS 32.170 WITH BRAWLERS BYRON & EDGAR