Null's Brawl 20.93 with 8-BIT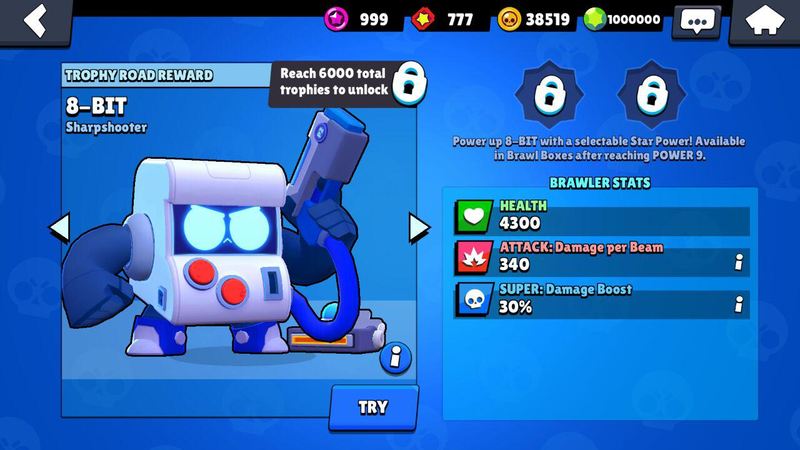 Null's Brawl 20.93 is a final release of our server.
Null's Brawl is a Brawl Stars unofficial game server with unlimited gems and gold.
Current version: 20.93
Features:
Battles with bots
Multiplayer
All brawlers can be unlocked
All skins can be unlocked
Commands in Null's Brawl
You can use commands in clan (club) chat. List of all commands:
/clean – reset your account (will keep score, clan and brawlers that has score > 0)
/delscore – set all brawlers' score to 0
/status – show server status (online, used RAM and other)
What's new in this version?
It is not a beta anymore. You can play on x86 devices and emulators now.
Improved teams logic. Inviting a clanmate to the team should be more reliable.
Increased battle servers capacity.
8-BIT brawler, new skins and star powers are available too!
Remember that this server is not affiliated with, endorsed, sponsored, or specifically approved by Supercell and Supercell is not responsible for it.
We hope that there are no any serious bugs, but you will find one create a topic on the forum about it, so we can fix it as fast as possible.
During few hours PvP battles may be under maintenance.
Download Null's brawl stars updated 20.93 with 8-BIT
Download Null's Brawl with 8-BIT