Download LWARB Beta Brawl Stars 21.73 with Sandy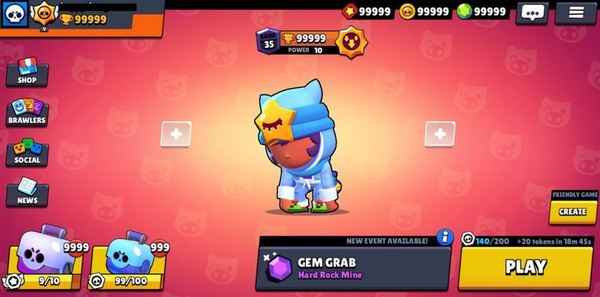 A new update has been deployed, download the new app quickly to enjoy it!
The #1 Brawl Stars Private Server
Play your favorite game Brawl Stars on our free private server Lwarb. Feel free to enjoy a new gaming experience!
Lwarb is the #1 private emulated server of Brawl Stars game.
It's 100% free, 100% uptime and everything is unlimited, (resources, boxes, …)
Come with us to enjoy our uniques mods and discover a new way of playing to your favorite game, guaranteed fun!
A team is available on our forum to guide you if you need.
Do not wait any longer and join us by installing Lwarb!
Play with unlimited resources, infinite boxes, custom maps and unique skins!
Lwarb has been doing incredibly very good, By launching stable versions of their Brawl Stars mod. There are a few features of Lwarb brawl stars that make it pretty different from the original version of the game. The lwarb brawl stars mod apk comes with the following features
LWARB Beta Servers are very awesome to play because of some new stuff, They add in regular period.
Pyro – Attack is flame Throwing, Super is throwing dynamite which causes a high burn on the area!
There are a lot of new characters added in the game, Like Super Saiyan Version of each and every brawler, Beat Box Brock (Completely new version of Brock) and Many other changes, Which makes the Brawl Stars Game very Crazy, Check out the LWARB gameplay video, And you will understand, What all about.
If you have played brawl stars, you would know that one has to earn the gems and gold by playing the game. You have to jump into the battlefield and complete various tasks with which you earn the gold and gems.
These items, in turn, are used for purchasing various things in the game. Many individuals use it to get various skins for their brawlers while others work on upgrading their fighters to get most from them in the battlefield.
With unlimited coins and gems in your pocket, you can easily upgrade the brawlers and open boxes as you like. Individuals can buy skins and other items in the game with the help of this in-game currency.
Download Brawl Stars Lwarb beta 21.73
Download Lwarb beta with Sandy