Download Brawl Stars 25.96 update 2020. Mr. P and much more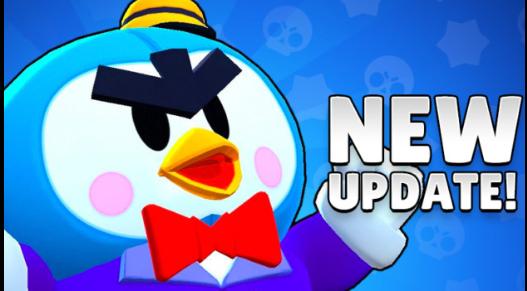 January Update!
NEW BRAWLER – MR. P – Mr. P is a disgruntled luggage handler who angrily hurls suitcases at his opponents. His Super calls robotic porters to help him.
Main Attack – Your Suitcase Sir! – Fires a projectile that can jump over walls and enemies dealing area damage behind them after landing
Super Ability – P-Porters Attack! – Places a spawning station that spawns mini-penguins with a ranged attack. Only one mini penguin can be active at a time
Star Power – Handle With Care – Mr. P's overstuffed suitcases bounce and burst even if they don't hit a target or obstacle
Star Power – Tin Can – The robo-porters' home base has +3000 more health
NEW GAME MODE – HOT ZONE!
Hold a zone marked on the ground for 3 seconds to gain a point, the team with the most points in 2:00 wins!
Enemy brawlers in the zone prevent points from being gathered, and leaving the zone will interrupt receiving a point.
Last 30 seconds of a match gives double points!
LUNAR NEW YEAR! A brand new Arcade environment, evil robots, and more!
Virus 8-Bit – 300 Gems
Heroine Bibi – 150 Gems
Street Ninja Tara – 80 Gems
MORE SKINS!
Cupid Piper – 150 Gems (Coming in Feb!)
Koala Nita – 80 Gems
Agent P – 30 Gems
ESPORTS
Maximum losses increased from 3 → 4
Looking for Team feature now considers a player's total trophies when forming a team
Fixed bug where players could not select 2nd Star Power
Duplicate Brawlers no longer allowed in matchmaking
EVENTS/MAP CHANGES
New maps for the arcade environment!
Lonestar + Takedown have been removed
BALANCE CHANGES
Bea – Decreased Honey Coat shield duration from 1s → 0.6s
Darryl – Decreased Steel Hoops shield duration from 3s → 2.5s
Max
Decreased Run n' Gun efficiency by 25%
Increased Main Attack damage from 250 → 300
Super Ability's speed boost granted to teammates who enter the radius within 1s (rather than instant)
OTHER
Trophy Road buffs!
Compensation for previously collected rewards will be available for 7 days
New and improved Brawler screen
Double Token event now gives extra tokens for Rank Ups, and XP Level Ups
Improvements for joystick controls on tablets
OLDER
Download the November update of Brawl Stars 25.96
Download Brawl Stars 2020