Null's Brawl 24.150 update – with new Bea and Max fighters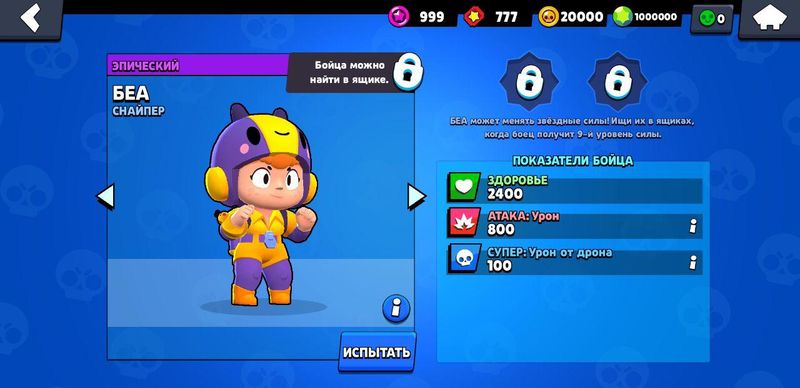 The long-awaited update of Null's Brawl to version 24.150. Added new fighters, skins, game mode and other goodies.
We have been waiting for the update in Null's Brawl for a long time, as the developers from the Null's Team decided to skip the previous version. They referred to the fact that there are not so many updates, so there was no point in rewriting the code.
In fact, I am inclined to the same opinion and it is better to get a decent update, where there is at least some interesting content. And just Null's Brawl 24.150 with a pirated update, contains a lot of innovations.
New Fighters: Max and Bea
First of all, after launching the updated Null's Brawl, I decided to get new fighters. I did this with the help of free large boxes, because they are unlimited, and if they are over, just restart the server.
After I discovered Beah and Max, I naturally pumped them to the maximum level with the / full command. I have written about teams more than once, you should be aware of this, but I remind you that you need to enter them in the club's chat.
And what can you do after pumping new fighters with all the stellar forces? Of course, start online battles, which are also implemented only on the Null's Brawl server. At first you can observe small lags, but over time, everything normalizes. After all, the guys from Null's Team got confused and rented several servers in different parts of the world.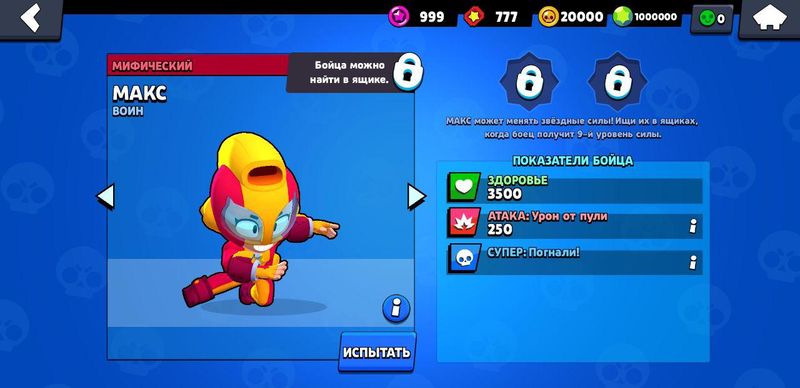 New skins on Null's Brawl 24.150:

After you play enough with Max and Beah, you will be interested in other innovations. And these will be skins, which in the original version of Brawl Stars can be purchased for crystals. At Null's Brawl, you get them for free, immediately when you open a fighter.
In the image above, you can see all the added new skins for the fighters. You can find them in the window of the fighter himself, and I recommend visiting everyone, because it is on Null's Brawl that all skins for all fighters are added.
New Game Mode: Gift Theft
A new game mode has also appeared on the server, called "Gift Theft", and most likely you have already rated it in the original version of Brawl Stars.
Not just because I decided to tell you about this server, as this is the most unusual mode in the game. In the gif above, you can observe that the ship is swinging and thus it is more difficult for players to get to the other edge, but it will be much easier to go down. The new technology of the game mode was also implemented on the Null's Brawl server, hurry to try it with the pumped new fighters.
Full list of changes on Null's Brawl 24.150:
Added 2 new fighters – Max and Beah;
Added 8 new skins (pirate and Brown $ Friends);
Implemented support for a device with a refresh rate of 90 and 120 Hz;
A new game environment has been added: Darryl's ship;
Added a new game mode: Gift Theft;
Added a new chat;
Added a lot of new maps;
Added a new skin for Rico – Ricochet;
Changed interface
Various improvements;
Download Null's Brawl 24.150
Download Null's Brawl with Max and Bea