Download Nulls brawl with new brawler Colette
Updated September 11, 2020. Null's Brawl has been updated to a new version: 29.258. Play with COLETTE brawler and new skins!
Added mods Gang Brawl Stars with Colette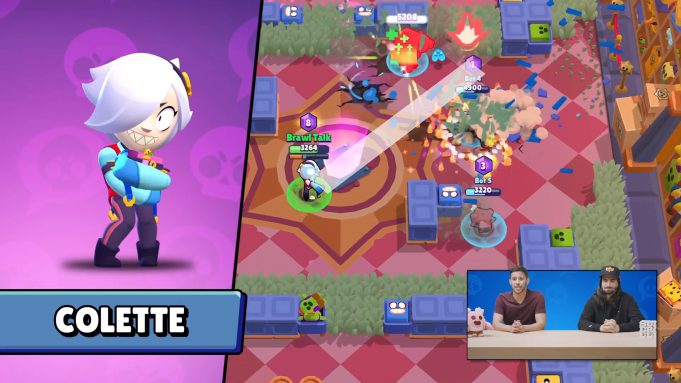 Download Null's Brawl 29.258 with New Brawler – Colette
At the moment, we managed to get all the initial data of the new fighter Collet (the name may change). We can also add new skins. But there are some nuances that we need to initially decide in order to add a new fighter and skins.
At the moment, we have been working on other innovations, for example, the full implementation of the Brawl Pass and additional commands.
We will try to release the Null's Brawl update before the official release. Therefore, we ask you not to spam messages about the new version.