August / 2020 balance – See what will change!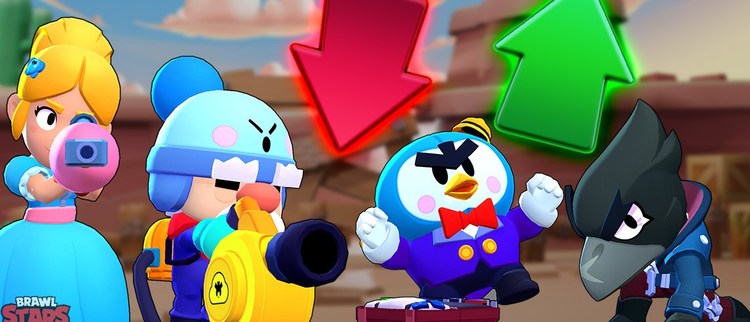 New round of game balancing changes are coming, after almost 45 days without any change in the balance of the brawlers!
And this time we will have changes in 5 characters and the correction of problems in the Chaotic City mode . These changes will arrive soon, with a maintenance in the game.
See the changes in the Balance of August 2020
See the changes of the details below:
🔻 CROW
Increased duration of the slowness caused by the toxin that your attack provides, from 2.5 seconds to 3.5 seconds
🔻 GALE
Main attack damage reduced from 320 to 280 per hit
Super charge rate reduced, from 10 hits to 12 hits (120)
🔻 MISTER P
Reduction of the hit points of the base that generates cyberports from 2,800 to 2,200
Reduction of cyber carrier life from 1,500 to 1,400
🔻 PIPER
Reduced bullet range with its Tracker accessory by 15%
🔻 SURGE
Life reduced from 3,100 to 2,800
25% reduced projectile split range for your main attack
Bug Fixes
Fixed an issue where the Megamonster did not attack enraged players when it had exactly 75% of the remaining health.
Chaotic City mode will now end in defeat if the maximum server time of 13 minutes is reached and the Megamonster has not been defeated.