Download the private server Brawl Stars (Lwarb Beta). Lwarb Beta 35.179
Content update #117: Belle and Squeak now available!
UPDATED 29 MAY, 2021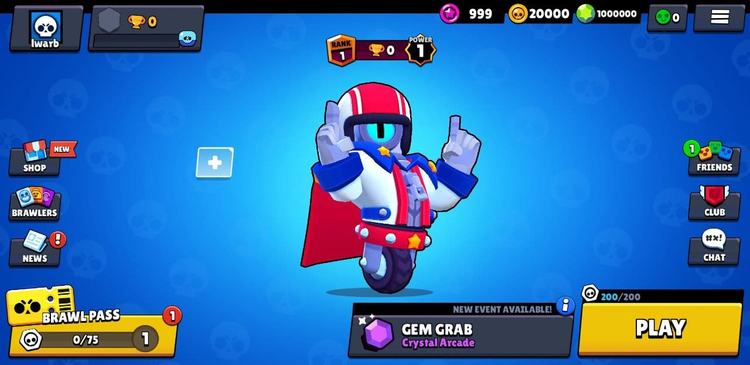 Sparky Rework
Sparky made a pit stop to Ealanedem's workshop and has been reworked:
Brand new custom model (thanks to Sceptile380)
New portrait
New abilities
New star powers
New gadget
What's new?
– Two new fighters: Belle and Squeak
– 5 awesome new skins: Retro Brock, Bo Warrior, Nutcracker Gail, Snowman Tick and New Year's Frank + plus gold and silver
– New sounds and music
– New cards, maybe add theft of gifts
– Balance change
– New emoji
– Many small improvements
Nani is an Epic Brawler and it's now available!
Main Attack: Trigger-Nometry
– Nani shoots 3 light orbs that move at different angles and converge towards aimed targets
Super Ability: Manual Override
– Nani takes control of Peep and can steer him remotely into enemies. It explodes on contact with walls or enemies.
Gadget: Warp Blast
– Nani detonates Peep and teleports to his last location. Charges per match: 3
v27 reBrawl Classic IOS
reBrawl Classic is now upgraded to version 27.270 of the game for IOS devices
This update includes every content from v26 and v27 like Jacky, Sprout, Gale and Nani, and of course every custom content already existing on reBrawl Classic!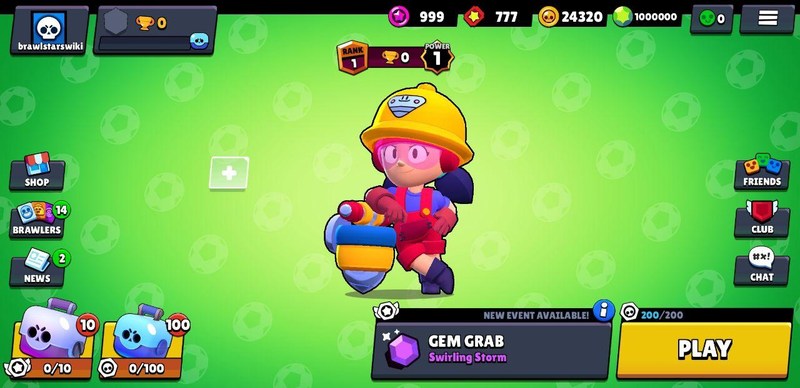 What has changed?
Yesterday an update of the fresh private server for the game Brawl Stars was released. You ask what has changed? Well, firstly, if in the old version it was impossible to open the chests, now it has become possible. Also new maps have been added, well, now the passivation works in all the characters. The Night Witch Mortis skin has been added.
Unfortunately, the developers have not yet added such an opportunity to play in the global, and they are unlikely to add it soon. Also in the game you cannot watch the news on the game itself, watch replays, join clans, add friends. When you try to do this, you will fly out the game with a window in which it will be written that the client and server are not synchronized.
Brawl Stars is definitely one of the most popular MOBA at the moment, especially because it offers us a lot of fighting, combined with a really interesting environment. But one of the biggest problems that most players face is the ability to get gold and precious stones during the game, as for this you need to perform various tasks.
Unlimited Coins and Gems at Brawl Stars
Gold and gems are important because they allow us to unlock weapons, skins and characters, and some people simply do not have the patience to get this virtual money. If this is your case, now you can download LWARB Brawl Stars MOD.
In short, this MOD can be used to hack the game and to be able to play with bots: the player will be able to start playing with bots like a normal game on private servers. This will allow the user to receive gold and gems in order to acquire various rewards and items that will be stored in their profile, such as new bravlers, character skins, or contents found in different boxes and chests.
As we already mentioned, this game is a modified version of the original game and is played on private servers.
Requirements and additional information:
Requires minimum operating system: Android 4.3.
Installing an application via an APK file requires activating the function "Unknown sources" in Settings> Applications.
Download Nulls Brawl 35.179 with Belle and Squeak
LWARB classic, Lwarb legacy, Lwarb Mods + Null's Brawl with Belle and Squeak, RUFFS, Edgar & Byron
Download Brawl Stars LWARB classic version 35.179
Download Lwarb beta
Download Brawl Stars Lwarb legacy
Download the private server Brawl Stars
Download Lwarb Mods with Byron
Download
Download alpha version of Nulls Brawl 35.179 with Belle and Squeak, RUFFS, EDGAR, BYRON